Dragon Awaken V3.1
New Features:
1) Season Trial - Season Shop
Ø Added the Season Shop in Season Trial
Ø Gradually unlock more items based on the current Season Level.
Ø The items in shop are divided into daily quota and seasonal quota.
Ø Most items can be purchased with Diamonds. (If you don't have enough Diamonds, you can use Amber)
Ø Players can't purchase items during off-season.
2) New Martyr
Ø God of Death
Ø Skill: Death Wish. Increases all units' DMG dealt when an ally is defeated. (Can't be stacked up)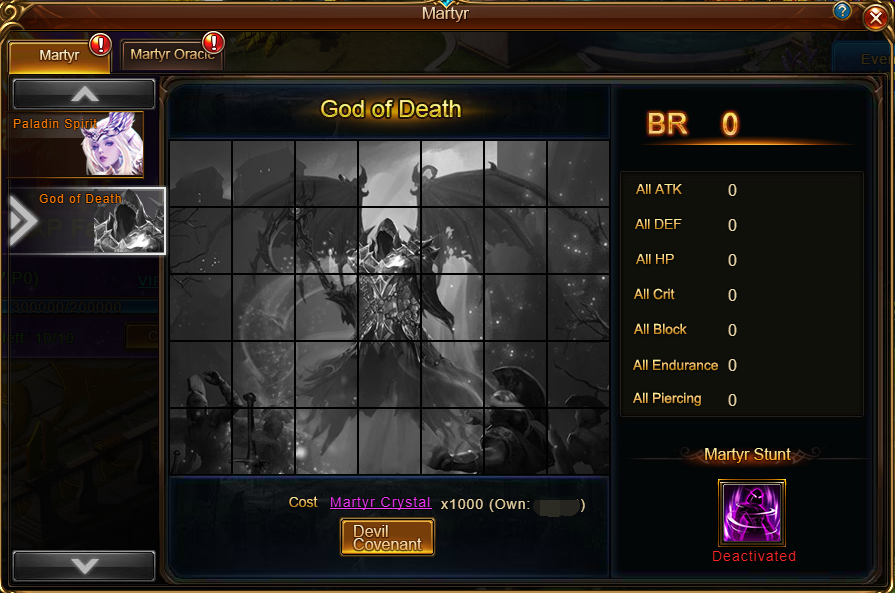 3) Customized Pack
Ø The price, location, rewards pool, VIP level requirements, and quota are configured by the center console.
Ø Each pack can have up to 3 item slots, and players can click the item slot to select the desired rewards. Players can buy the pack after the selection.